Economic Development Week: Time to Join Benton Economic Partnership!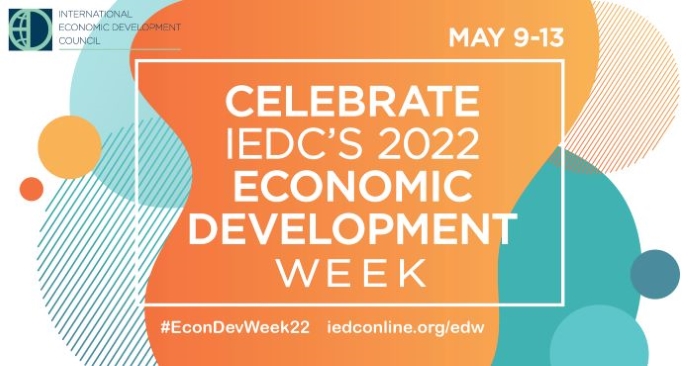 It's Economic Development Week! The International Economic Development Council (IEDC) created Economic Development Week (EDW) in 2016 to help raise awareness for the profession. Economic Development Organizations often power the local economy behind the scenes out of the spotlight, but their work is instrumental to a successful, growing community.
EDW is the chance to recognize the economic developers, local leaders, and organizations who work tirelessly to recruit investors, develop businesses, create jobs, enhance the tax base, and ultimately improve the quality of life of their communities.
Benton Economic Partnership
The Benton Economic Partnership (BEP) — located in Foley, Minnesota Inc. — is a 501(c)3 nonprofit Economic Development Organization committed to encouraging and leading economic development efforts throughout Benton County. BEP is dedicated to business retention and expansion, downtown redevelopment, workforce development, marketing the county, and quality of life initiatives.
Joining BEP means belonging to a membership that understands economic development is a shared responsibility of both public and private sectors. When public and private interests work together through BEP, a more robust and more effective business environment is cultivated, providing a more nuanced and professional level of economic development.
At our quarterly meetings, member investors network and gain market insight and information about local business development programs. BEP also provides:
Assistance. BEP provides advice and technical assistance to individuals looking to relocate, expand, or start their own business. Help is available to navigate the municipal approval process for land use, complete financial applications, and connect with resources.
Client Confidentiality. Because BEP is a public-private, nonprofit organization, they have the unique ability to keep prospective projects confidential, which is very attractive during preliminary development stages.
Gap Financing Facilitation. BEP can help business owners apply for gap financing through Tax Increment Financing, Property Tax Abatement, or state grant and loan programs. BEP is ready to help navigate the municipal approval process.
Benton County: Record of Success
Benton County has a long track record of success. Residents, businesses, and industry enjoy a nice mix of rural and urban land with convenient access to major highways and a regional airport. Our dedicated workforce is one of our most mentioned assets. The people here are hard-working, loyal, and reliable. Nearby colleges and universities fill the workforce pipeline in a region where healthcare, education, manufacturing, and construction are leading sectors. A large variety of year-round recreation opportunities contribute to the excellent quality of life.
Benton Economic Partnership: Ready to Assist!
BEP's skilled staff works to support entrepreneurs, small businesses, and industry. BEP focuses on business retention and expansion, workforce development, and marketing and promotion to ensure a thriving local community. Reach out to BEP at (320) 968-6197 or bentoneconomicpartnership@gmail.com to see how we can help you reach your business goals today!
Follow BEP on Facebook!